Exports are still driving Dutch growth, and signs of revitalised consumer spending and investment are also emerging. According to Statistics Netherlands [CBS], the value of exports rose 19% year-on-year from January to August 2010, reaching 238 billion, with a monthly average nearing 30 billion. Expectations are that 2010 exports will be second only to 2008s record performance.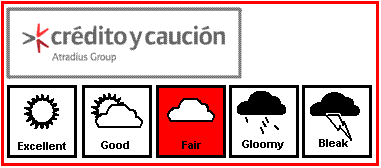 Commodities and oil related products, plastics, machinery, transport, chemicals, metals and the semi conductor industry are still the main beneficiaries of increased external demand. Industrial production increased 7% year-on-year in July and August 2010, although this is still lower than 2008 output. However, the transport industry recorded outstanding results, with a 38% increase in output in August. It is therefore no wonder that truck manufacturers have announced further expansion of output and an increase in employee numbers. The machinery and base metal/metal products industries also recorded high output growth of 24% and 11% respectively.
Producer confidence has been positive for several months, while consumer confidence has lagged behind somewhat, as consumers have been uncertain about future economic prospects. However, consumers´ confidence is now picking up, with the consumer confidence index reaching its highest level since January, and consumers willingness to spend consequently improving.
As consumer confidence gradually returns, albeit tentatively, the effect on spending and consumption is beginning to show. According to CBS, household consumption increased 1.6% year-on-year in August: the sixth consecutive month of year-on-year growth. The retail industry recorded 2% growth in turnover in August, with 3% in non-food products like electronics and clothing. Unemployment decreased to 5.1% in September, from its peak of 6.1% in February, and the number of people in employment is now slightly above that of September 2009.
Household savings have continued to increase in the first half of 2010: by approximately 19 billion to 350 billion, compared to 333 billion at the end of 2009 and 315billion at the end of 2008. The value of other assets such as shares, Pension Funds and Life Insurance portfolios, has also increased. This suggests that sufficient funds are available for increased consumer spending.
In October, a new minority government was elected, after the former administration was dissolved in February. Rumours about public savings in the interim period had some negative impact on consumer confidence and spending. The new administration has finally announced an austerity programme aimed at reducing the budget deficit by 8 billion by 2015 [for 2011 a budget deficit of 4% of GDP and public debt of 66% of GDP is expected]. The austerity package includes a substantial increase in health care insurance premiums, a reduction in the number of civil servants, and a cut in child allowances. How effective these measures will be remains to be seen, and the programme still has to be approved by parliament. It is bound to have consequences for household income, but may not directly affect all trade sectors. There will be some impact on GDP growth: the IMF is forecasting 1.7% growth in 2011, after 1.8% this year. However, investments are expected to pick up again next year and contribute positively to output growth.
Continued decrease in insolvencies in 2010
Corporate insolvencies decreased 9.6% year-on-year in the first nine months of 2010, suggesting an overall decrease in business failures for the year of more than 10%. However, the number of failures is still far higher than the average annual number of 5,000 to 6,000 seen before the credit crisis. In July and August 2010 trade and industry recorded year-on-year declines of 16% and 8% respectively, and financial services and services sector insolvencies decreased 27%.
The construction industry saw a 29% year-on-year insolvency increase between January and August 2010. The situation is set to remain difficult, with the industry expected to contract almost 8% in 2010 and another 1% in 2011, as the infrastructure projects generated by the previous governments stimulus package come to an end. One positive sign for the construction sector is the new governments decision to continue the tax deductibility of mortgages, which may stimulate an increase in sales of existing houses. Any increase in the construction of new houses will, however, not materialise before 2012 or even 2013.