Australia managed to survive the worst of the global downturn, thanks to the governments rapid and determined action and the continuing demand from Asia for the natural resources that Australia has in abundance. Those same natural resources have however, in the opinion of the - now ousted - Prime Minister Kevin Rudd, lined the pockets of the mining companies many of which are largely foreign-owned - for too long. So, in a dramatic announcement shortly before the official budget, Mr Rudd outlined his plan to introduce a Resource Super Profits Tax.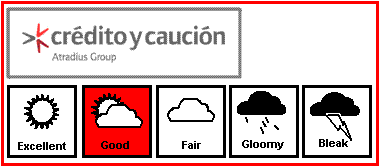 Many commentators believed the bar that separated a super profit from a normal profit was set too low - and the miners where only too happy to agree. What followed was a bitter fight in the press between the government and some of the largest mining companies in the world. Despite Rudds controversial decision to allocating AU$ 37 million of taxpayers money to an advertising campaign to counter the mining industrys case, the mining companies had an even bigger publicity budget and knew which emotive buttons to push to get the public aligned behind them [jobs, pensions etc].
The back benches seized the opportunity presented by Rudds plummeting approval rating [down from 74% in March 2009 to 41% in June this year] to revolt and, before he was pushed, Rudd stepped down to be replaced by his Deputy Prime Minister, Julia Gillard, who became the nations first female Prime Minister. Ms Gillard has now reached a compromise with the miners to a watered down version of the Super Tax, which allows all sides to claim victory, although exactly how the new proposal will work has yet to be fleshed out with meaningful details.
Despite the economic upswing, the construction sector remains troubled
The economy continued to grow in Q1 of 2010. After a short but sharp period of tightening, the Reserve Bank of Australia [RBA] has left the cash rate alone in June, for the second straight month, at 4.5%. There is a commonly held belief among market watchers that inflation still has some upward pressures. However, the drivers behind this are council tax rises and fuel bill increases, neither of which will be tamed by a cash rate hike and both of which are needed sooner rather than later.
Crédito y Caución retains a cautious view of the construction sector in Australia. Although there are now clear signs of recovery, with various government stimulus packages, strong net migration, and low interest rates, a high percentage of our credit insurance claims still relate to this sector. In addition, there is an increased risk, even in a recovery phase, as companies looking to actively re-stock and start new projects while still facing restricted access to bank financing.
Crédito y Caución will continue to underwrite each case on its merits, as there are always acceptable risks in difficult markets. Looking forward, the consensus is that the second half of 2010 will see a further improvement in the Australian construction sector and, if that happens, it will be reflected in our underwriting decisions.