Since early this year, two developments have shaped Dutch economic performance. On the one hand, export recovery has gathered speed since December 2009, with substantial increases both in volume and value in the first two months of 2010. In February 2010 double digit growth in volume [11%] and value [13%] year-on-year was recorded. Overall, Dutch exports rose 8% in Q1 of 2010.
Sectors such as commodities and oil related products, machinery, transport, chemicals, metals and the semi conductor industry have been the main beneficiaries of increased external demand. In line with this development, industrial production is growing: according to Statistics Netherlands [CBS], manufacturing output increased 4% in February 2010 and 7% in March year-on-year. In March 2010, output increased 15% for petroleum, chemical, rubber and plastic products, 10% for electro-technical products and machinery and 15% for the metals industry [basic metals and metal products]. Suppliers to the semi conductor industry have seen historic growth figures of both turnover and results in recent months. Unsurprisingly, the producer confidence index improved from -8.1 in December 2009 to -3.1 in March and -1.4 in April 2010. Dutch manufacturers have reported a substantial increase in the value of orders received in April.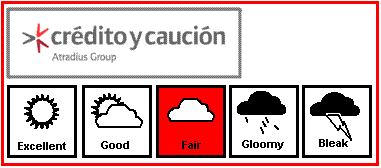 But, on the other hand, while export is currently driving economic growth, weaker private consumption and the housing industry are acting as a brake. Both are feeling the effects of a higher jobless rate [which rose from 5.3% in Q4 of 2009 to 6.1% in March 2010], and increased uncertainty since the break-up of the governing coalition in February and the snap elections. With a higher budget deficit of 5.3% of GDP in 2009, there is understandable nervousness about the extent of future budget cuts, with public debate on the possible options fuelling speculation of harsh austerity measures by a new government, which in turn dampens consumer sentiment. According to CBS, retail turnover declined 4% year-on-year in February, continuing its downward trend of 13 consecutive months. In March it increased 2.9%, but the overall figure for Q1 of 2010 was still negative with a 1.3% decline.
All parties are voicing their views on possible scenarios, including the abolition of the current tax deductibility of house mortgage interest. The impact is that the recovery of house sales, which began in the last quarter of 2009, stalled in Q1 of 2010, with a 25% decline in new mortgages compared to Q4 of 2009. As a result, construction remains under pressure.
According to the Nederlandsche Bank [DNB], month-on-month growth in business lending by Dutch banks has resumed in the early months of 2010 after a decline in November and December 2009. The total amount outstanding has risen to a record high of Euro 333.3 billion in March 2010.
Decreasing insolvency rate in the course of 2010
Credito y Caución notes that payment problems in the Netherlands are comparatively higher in retail, construction, transport, and the public sectors. For the whole of 2009, corporate insolvencies increased 73%, to more than 8,000. In Q1 of 2010, the figure rose slightly to 1,987 cases compared with the last quarter of 2009 [1,925 cases] and 1,939 cases in Q1 of 2009.
This continued high level of insolvency resulted mainly from adverse winter conditions, leading to a substantial 30% year-on-year increase in the construction sector in the first two months of the year, while the transport sector recorded a 32% increase. Corporate failures in manufacturing levelled off, while financial services/ leasing and trade showed slight decreases. The insolvency rate is expected to fall later this year - an improvement on the same period in 2009.
Consensus Economics forecasts Dutch GDP to grow 1.3% this year and 1.6% in 2011. According to the Trends in Export 2010 survey by Atradius Group and the export association Fenedex, Dutch exporters expect an 8% growth in their exports in 2010 a further boost for manufacturing and trade. However, the paper and printing sector may suffer further from increasing paper prices, while a positive impact on growth by consumer spending will probably not materialize until the last quarter of 2010.