Chile remains Latin Americas fifth largest economy, and continues to benefit from the regions strongest macroeconomic fundamentals, with an attractive investment climate, a high level of transparency, and strong fiscal discipline. Chiles open economy and trade agreements have resulted in a steady rise in foreign trade such that this remains one of the regions major recipients of foreign investment.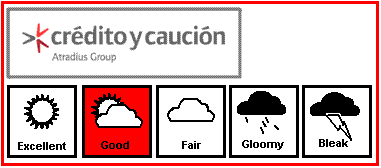 The earthquake which struck Chile in February 2010 caused widespread destruction across central regions, leaving the new President, elected in March, with a mighty reconstruction task. While the humanitarian impact was of course significant, from an economic perspective Chiles strong public finances have allowed it to overcome the disaster, with the countrys rapid response and contingency planning confirming its status as one of the regions most sophisticated economies. Overall, it is expected that reconstruction costs will be around US$ 8 billion, funded initially from the countrys substantial reserves, built on Chiles mineral wealth and years of strong copper prices.
As well as the construction industry, the retail and material sectors will profit from the reconstruction efforts, with renewable energy development and IT also promising good growth prospects. The Chilean mining sector suffered only minor damage and disruption from the earthquake, as the copper belt is located in the north of the country which was relatively unaffected. Chile continues to be the worlds largest producer of copper, molybdenum and natural nitrates, with its copper reserves estimated at around 38% of total world reserves. 27% of foreign investment is concentrated in the mining sector, equivalent to an investment of around US$ 50 billion. From January to May 2010, copper prices rose 9.4% year-on-year, returning to pre-financial crisis levels, driven by signs of a global recovery and demand from China. Growth in copper production in Chile is estimated to reach around 2.4% in 2011.
Chile will remain a leading economy in South America
While the impact of the earthquake is expected to have slowed the economy in the first half of this year, it should not derail overall 2010 economic growth, and the solid macroeconomic fundamentals will remain in place. GDP is forecast by the IMF to grow 5.0% this year and 6.0% in 2011. Strengthened domestic demand and a market friendly government will keep Chile at the top of the regions economic rankings.
Chile still faces problems of deeply rooted social inequality and a challenging external economic environment. However, its expected that will continue to follow a moderate political course to counter these problems a course that has so far proved to be successful. The short term focus will be on the task of reconstruction and, while much of the initial funding will come from the government, it will also be keen to encourage as much private investment as possible. Private and overseas investment, especially in the mining and construction sectors, is expected to help fund the reconstruction effort and reduce the governments financial burden.