According to Statistics Sweden, GDP increased 3.7% year-on-year in Q2 of 2010 and 1.2% on the previous quarter [seasonally adjusted]. Inventories contributed very positively to this GDP growth, with industrial production increasing 5.2%, while exports and imports rose by 14% and 18% respectively. Total employment, measured as the number of hours worked, increased 0.6%.
According to the National Institute of Economic Research [NIER], the Economic Tendency Indicator remained unchanged in August, showing that both business and consumer sentiment are considerably stronger than normal. Consumers have become increasingly optimistic and private consumption is rising.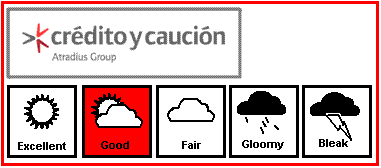 Demand for new cars has improved further from last years slump. BIL Sweden reports that 20,375 new cars were registered in July, up 40% year-on-year, and in the first half of the year registrations rose by 35%. Truck registrations increased 34.1% year-on-year in July and 22.9% in H1. The major players in the automotive sector in Sweden have all experienced a dramatic downturn in demand during the last couple of years, but it has recently been reported that the two main truck manufacturers are re-hiring previously laid-off staff. Much of the new demand has come from South America and there are hopes that European demand will also increase.
Total construction investment decreased 10% in 2009, but is expected to rebound 3% in 2010 and 5% in 2011. This year, demand will be driven largely by public projects, while next year housing is expected to be the main driver. The industry is also helped by tax subsidies for home owners who choose to make improvements to their houses.
Demand of wood fell rapidly and steadily from autumn 2008 but recovered in the course of 2009, as production capacity decreased. From a domestic standpoint, this sectors performance is linked critically to the exchange rate of the Swedish Krona, as that determines the industrys competitiveness with foreign rivals such as the Finnish companies that are linked to the Euro. Unless the Swedish Krona appreciates rapidly, the industry should be able to remain competitive, especially in the light of the slimming down and restructuring of the sector that has taken place over the last couple of years.
In retail, sales volumes increased 2% year-on-year in July, with sales of convenience goods rising 1.2% and sales of shopping goods increasing 2.1%. With the positive movement of the Consumer Confidence Indicator, the retail industry will hopefully follow that positive trend.
Decreasing insolvencies in 2010 and 2011
According to Upplysningscentralen UC, corporate insolvencies decreased 14% year-on-year between January and July 2010 as business failures in the construction, retail, wholesale and corporate services sectors fell markedly. However, sectors with the highest prevalence of insolvencies measured as percentage of the total number of companies in that sector are currently restaurants & hotels, retail, transport, company services and motor vehicle sales.
To improve conditions for Swedish companies during the economic crisis, last year the Swedish government postponed some tax payments, giving temporary breathing space to the many companies facing liquidity problems, and probably reducing the number of insolvencies that would otherwise have resulted from the rapid downturn in demand. As the financial situation gradually improves for many companies the lenient tax regime will probably be phased out during the next year. Overall Crédito y Caución currently expects corporate insolvencies to decrease 10% this year and 5% in 2011. Despite this improvement, business failures remain higher than in the pre-crisis years.
The Swedish economy appears to be on the road to recovery. Currently Crédito y Caución forecasts Swedish GDP to grow by 3.2% this year and 2.7% in 2011. However, some potential risks remain. Sweden, as a relatively small country, is heavily dependent on exports and so developments in the eurozone and in the world economy are of great importance. Many EU countries are expected to tighten their fiscal policy substantially to reduce their budget deficits. As well as dampening GDP growth in the euro area, this could, in the longer term, hold back economic growth in Sweden. Moreover, Swedens national elections will be held this month and a possible shift in the ruling parties could also have an impact on the Swedish economy, making predictions even more complex.